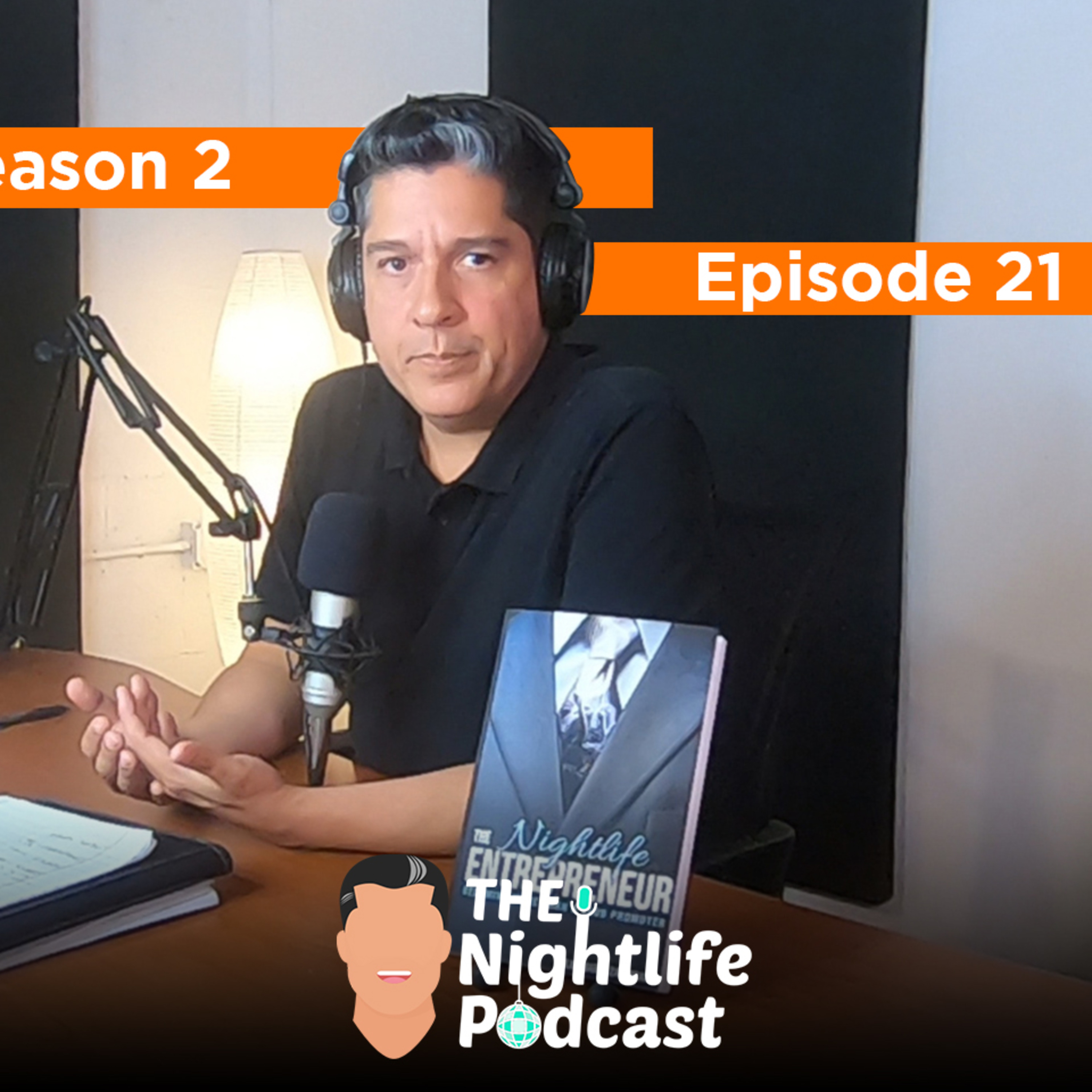 The Nightlife Podcast Season 2 Episode 21, How technology changed the game is one of those episodes where you will get a ton of value from Julio.
In this 20 minute rant, he talks about the differences between online and offline marketing. Learn what works online and at the end wait for a special extra tip, What is the most important promotion you need to never forget?
Enjoy this one with pen and paper and share with those you want to help.