London is full of incredible bars and pubs, but we all know they are not cheap. The truth is a night out in London is pretty much guaranteed to set you back a sizeable piece of your budget, although you will without any doubt have an amazing time.
One way to make your money stretch further is to find one of the many happy hours in the capital. With around 400,000 students in London, you'll always be able to find a good student bar.
If you want to experience London's party scene like a local, you'll have to find some great places where your beer tokens (as Brits call money) will go further.
Wetherspoons Pubs
The Wetherspoons pub chain is well known for its crazy cheap drinks prices. A pint of ale or lager can be found for less than £2 in some places (yes really). The trade off? They can be a soulless place to drink, and they can often be full of, well, interesting characters. Especially outside of Central London.
You will find students, tourists, all day drinkers and out of towners flock to pretty much every branch of Wetherspoons. So if in doubt search 'Wetherspoons' in Waze.
The Chandos
Just between Trafalgar Square and Covent Garden at 29 St Martins Lane, you can find this amazing cheap pub serving its own brand of drinks. You won't find Dewars, Budweiser or any other recognisable brand, just Samuel Smiths branded beverages.
It is an authentic London pub in the heart of the city, with decent quality, and much cheaper than other pubs.
Peckham Levels
If you are brave enough to party away from Central London you'll find this complex in an old multi-storey car park just rewards. Peckham is very much an up and coming area with a vibrant student crowd, and the Levels is one of the major haunts down this way.
Why you should party here? Cool club nights, some of the best street food in the city, fashion and art students aplenty, and the views from Peckham Levels are Instagram gold.
Tapping The Admiral
Camden is famous for its buzzing music scene and students and travellers flock here for a night out every day of the week. Most drinking establishments in the area charge tourist trap prices, but this gem at 77 Castle Road has long happy hours every day and beers from £3.50.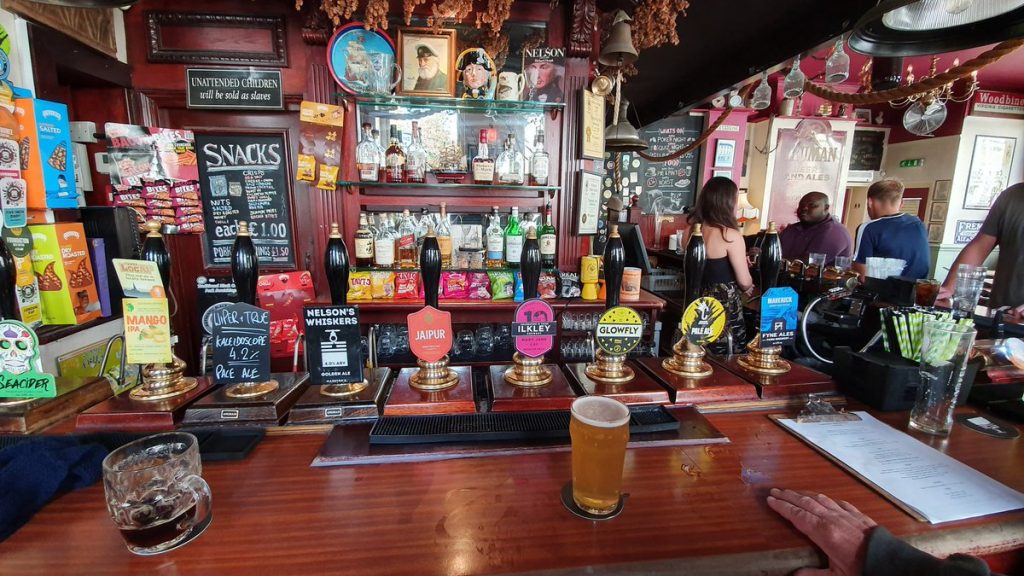 When you're in Camden you'll likely end up pub crawling through a never-ending selection of bars and pubs. The appeal is normally seeing live music or comedy, so keep your ear to the ground about what's happening in the area and go with the crowd.
The Red Lion
Trendy Shoreditch is a magnet for students and travellers because of it's top VIP nightlife. You'll find cool bars, late night clubs and cutting edge venues around every corner. This stalwart at 41 Hoxton Street is well-known, mainly because of its roof terrace and low prices. It doesn't have the best views, but in the summer months soaking up the sun on the roof with a cool drink is one of the pleasures of the area.
Old Blue Last
While we're in Shoreditch, the Old Blue Last at 38 Great Eastern Street has to be on TOP of your must-visit list. This pub has a rep as the venue for up and coming live music, with the Arctic Monkeys one of the most famous 'before they were famous' guests.
A night out in Shoreditch will normally include a pitstop in The Old Blue Last at some point, although by that point you might not remember it.
Tamesis Dock
If you're heading to Vauxhall you're probably heading to one of the big clubs like Fire or Union. The area is historically a popular gay hangout, but these days you'll find everyone is welcome.
Tamesis Dock is an unusual venue. An old Dutch barge now permanently moored on the Albert Embankment, it offers a great place to start your visit to Vauxhall.
The river location makes for great views towards Big Ben and the new high rises of the South Bank. Tamesis Dock hosts DJs and live music most nights of the week and usually attracts a cool pre-clubbing clientele.
London Tips
Keep your eyes peeled for those happy hour drinks and you'll usually be able to find fellow travellers and students. Soho, Camden and Shoreditch all have so many pubs and bars that you'll easily be able to find half-price drinks at some point in the day.